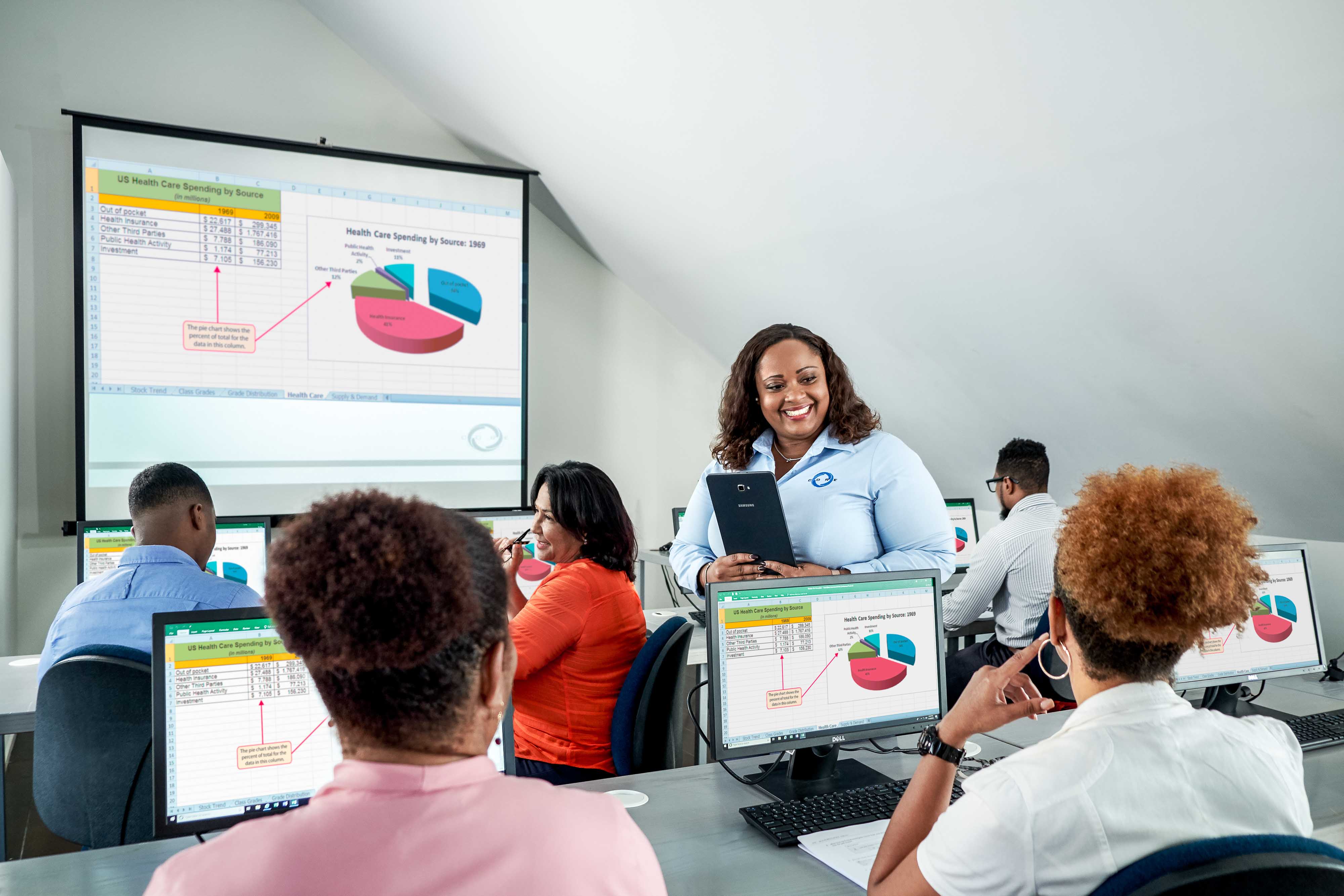 Training
The most valuable assets of any organization are their human resources. Organizations with experienced, skilled, knowledgeable and capable personnel possess a strong competitive advantage that can take years to accomplish.
CORE can assist your organization along this path. We can help your workforce to acquire the necessary expertise to use IT applications effectively through training and education that fits your needs.
CORE N.V. courses:
Basic Computer use.
MS Office products (MS Word, MS Excel, MS PowerPoint, MS Access, MS Outlook)
Lotus Notes.
Windows 10 Operating system.
For more information download our training brochure.