The reason you want to choose our datacenter services is because our certified Tier 3 datacenter is located at one of the safest locations in the world! Outside the hurricane belt, with inbuilt redundancy, reliable network provision, climate control and bunker structured built, you can be absolutely sure your data is safe. With our datacenter you no longer need to store your data onsite and you can benefit from all the advantages our cloud services have to offer. You can also view our certification at URL https://tiaonline.org/942-datacenter/core-n-v/
Benefits of datacenter services
Availability 24/7
Rated-3 compliance
Reliable infrastructure
Secure environment to minimize breaches
Uptime of 99.98%
Redundant power, cooling, network and hardware components
Verification based on the requirements of ANSI/TIA-942 B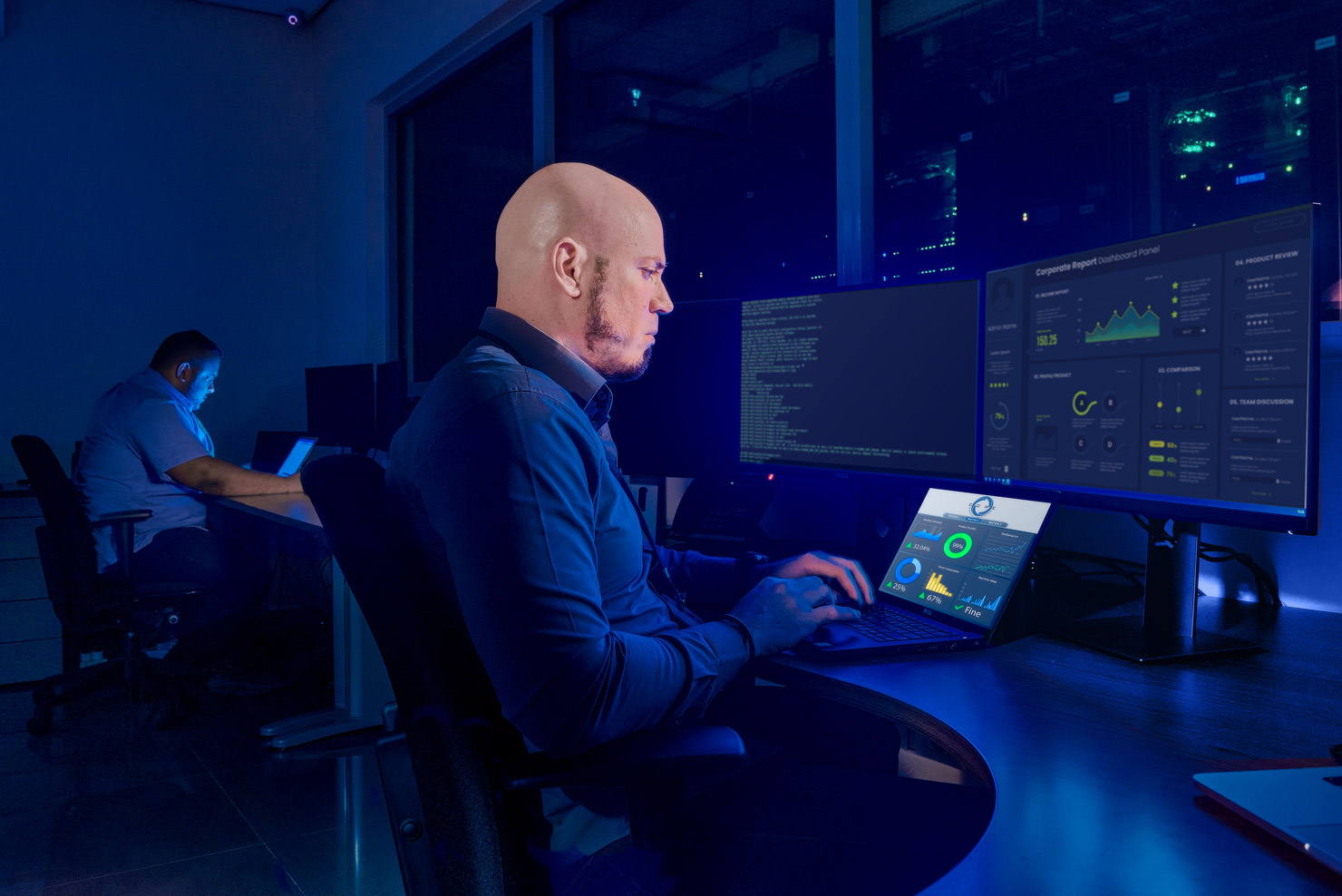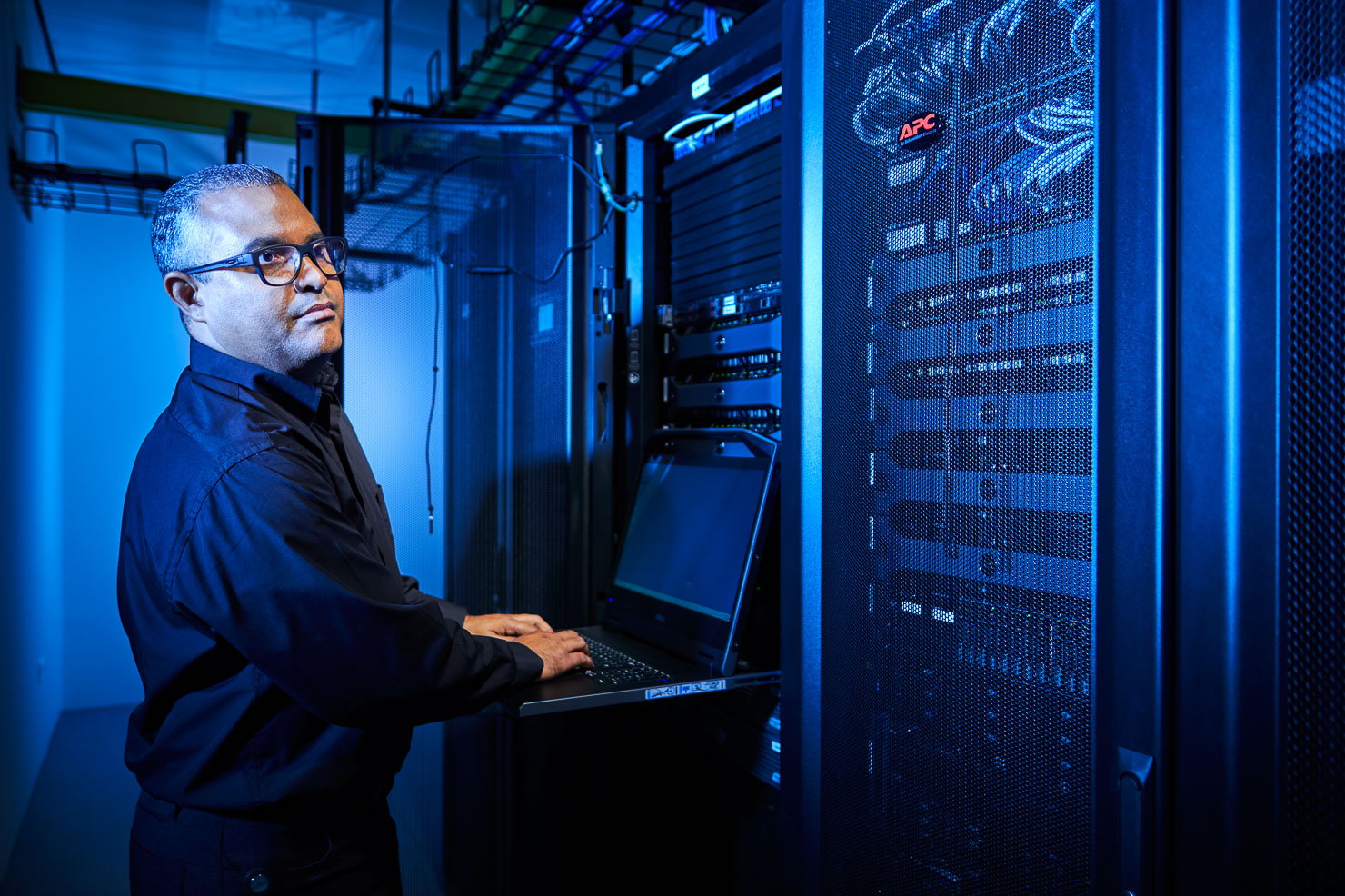 High availability
Our datacenter set the standards for redundant power and climate control, giving you the confidence and power necessary to run your mission-critical services.
Security
Our facilities are built in secure bunker structures, located in geographic safe-zones. Multiple layers of security, including video surveillance and access control, ensuring the access is granted only to the appropriate individuals. Access is logged and retained.
Our team is industry-trained and follow stringent security procedures. Furthermore, we ensure:
Strict control and access to the datacenter
Security alarm and access monitoring
Active monitoring of personnel access
Supervised access to the co-location space and to technical rooms
Power
Our datacenter is powered by Aqualectra's power feed, backed up by multiple UPS and diesel-powered generator systems. Electrical power systems are designed to be fully redundant so that in the event of a disruption, uninterruptible power supply units can be engaged for certain functions, while generators can provide backup power for the entire facility. Each rack is equipped with two (2) PDU's fed by separate UPS fed power sources.
The power supply (N+1) has been arranged as followed:
COMAP Controlled switchboards
APC InfrastruXure UPS's
Redundant CAT Diesel Generators with parallel and synchronized power supply
Carrier-neutral network
Our facilities utilize multiple carriers to offer high-speed internet feeds local loops, ensuring reasonably priced bandwidth, delivered over a secure and redundant network.
Environmental
Our datacenter employs a (2N+1) APC Inrow RD Cooling system and Hot Aisle containment system, with collapsible roof, as well create affordable, reliable and efficient environmental conditions throughout all our new concurrently maintainable facility.
HVAC systems elegantly provide a security cage that in the event of a natural disaster, such as a hurricane, add an extra layer of protection to continue to provide the datacenter with the appropriate levels of cooling.
Network Operations Center (NOC)
Our NOC team ensures top performance in event management, enforce security standards and support with client requests. Our datacenter is protected and operated by an experienced NOC team. The NOC monitors and operates all areas of the datacenter based on predefined KPI's.
Fire detection and suppression systems
We use the best in breed automatic fire detections, based on zoning in the whitespace and in the datacenter provided by the systems below:
Sapphire Fire suppression system
3M Novec Fire Suppression liquid
VESDA – Very Early Warning Smoke Detection systems
Trained Engineers
We have a team of certified engineers who have been trained to operate and maintain the datacenter, based largely on DCOS principles.